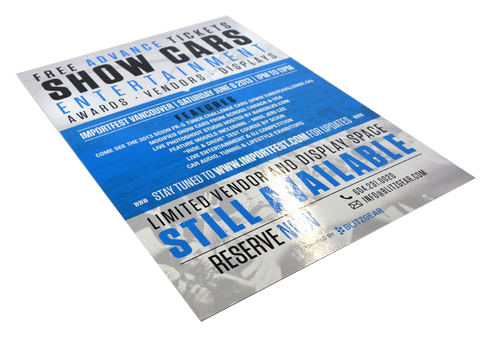 Premium gloss postcards 350gsm are a wonderful way to attract your target audience and get them totally pumped up.
Impress your friends and family when you present your business in its shiniest light.
Connect to your customers inner child by giving your products an extra cup of high gloss fascination. Printed in full colour on one or two sides, its a guaranteed crowd pleaser.
Need some postcard customer service?
Call us on 9602 5400