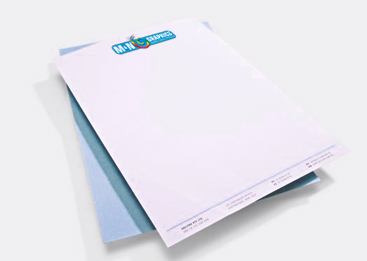 Basic letterheads are a cost effective option to present your brand in a professional manner.
Build up your recognition with our basic letterheads that'll keep your office prepared and coordinated.
No need to to compromise quality for small prices when our quality range of letterheads can be customised to match your budget.
Laser and inkjet guaranteed to run through just about any office printer. Available printed in one or two sides and will last a life time.
Need some letterhead customer service?
Call us on 9602 5400