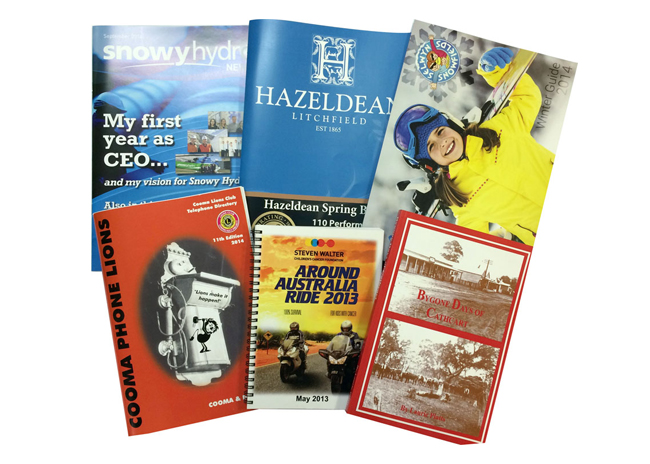 Custom booklets look great and is an effective way to communicate information.
With plenty of options in offer, you can create a personalized look that communicates your information perfectly.
Our 55% recycled Monza satin booklets are one of the most sustainable booklet choices available today. Elegant, smooth, sophisticated and responsible Monza shines as one of the most popular environmental choices in Australia.
Price DL, A5 and A4 portrait options. Any size and any number of pages you require.
Need some booklet customer service?
Call us on 9602 5400